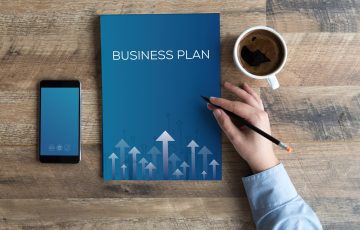 A business plan may be prepared for a new business or for expanding the existing business.
A business plan is used for negotiations with investors, banks, funds and other financial institutions in order to attract financial resources.
Business plans can also be prepared for the government projects, for example: the Agro-Credit Project, the Project "Produce in Georgia", co-funding of agricultural products processing enterprises, etc.
A business plan's content, form, and structure may significantly differ according the business' sphere, specifics, and the scale of the target audience.
The average duration (length) of the business plan reaches up to 4 weeks. The period depends on the data retrieved for processing the qualified business plan and how well it is modified to a business model.
The price of preparation of a business plan depends on many factors. In particular, it depends on the volume and complexity of the work to be done. For example:
How clear and well-defined is the business model?
Does the customer have the complete data concerning the business they are interested in?
How easily accessible is the information regarding the market, consumption indicators and competitors?
How necessary is expert involvement for the preparation of the business plan?
What are the specifics of the business and in what field is it scheduled to start a business?
As a rule, for preparing an effective, high quality business plan united work of staff with different intellectual resources, experience and high qualifications is needed. This process involves:
Research specialist or research group;
Financial specialist or group of financiers;
Market specialist or the group of market specialists;
Business consultant;
Industry expert.
As a rule, the process does not finish by making a business plan. Afterwards it is necessary to present it and back up with appropriate arguments to qualified people or organizations